Bradford Auto Glass Replacement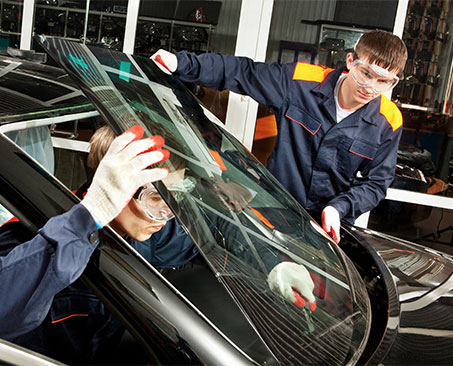 Our Bradford auto glass replacement team is always looking out for your best interests. All of our technicians have the proper licenses and are fully experienced. What's more, we offer a free quote because we're sure our services are industry-leading.
Because we want our customers to have all the knowledge they need to make a good decision and to maintain their vehicles properly, we've put together a few ideas on getting rid of frost in the winter.
Common household items can be useful. For example, a white vinegar and water solution can be applied to a dry windshield the night before cold weather hits. It's a great way to prevent frost on the side and rear windows too. This can help you to avoid having to scrape the car windshield in the driveway which adds extra time to your morning commute.
You can also buy windshield coversat your local automotive store that help to prevent the accumulation of frost and snow. This can be a good investment for older people or those with a long commute and no time to spend clearing a windshield.
If you have a garage, you might want to consider clearing space for your car as the winter approaches. There's an added bonus here since you can get rid of some of the junk that's been hanging around in the far corners!
Our Bradford auto glass replacement is dedicated to making sure each and every customer feels safe and comfortable in any weather. To that end, we offer a variety of industry-leading services including a free quote and a mobile service.
Windshield replacement is just as important as having good tires. For example, did you know that the airbags in your vehicle are designed to work with sturdy and reliable auto glass? We understand all the different reasons why having reliable auto glass is important.
Developing Trends
After all, we've been in business for the last 25 years. In that time, we've learned how to serve each and every customer individually. We've even stayed on top of all the developing trends in the auto glass industry to better serve our clients.
Not only can we supply you with some excellent tips on getting rid of frost, we can replace your windshield or fix cracks efficiently and affordably. Getting in touch with our Bradford auto glass replacement facility is easy.

OVER 5
Chips and cracks may not seem like a big issue in your windshield until they become one. We are your Bradford auto glass crack repair specialists with the highly qualified technicians who use all the innovative techniques so a crack won't interfere with your field of vision and compromise your safety.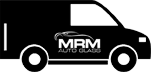 Free Mobile Service
We understand that Bradford windshield repair and replacement services should go above and beyond to make sure everyone stays safe while they are operating a motorized vehicle. That's why we offer a mobile service that will come to you so you don't need to compromise your safety.
Special Care Windshield Replacement Service
We always take full care of our customer's vehicles brands like: Jaguar | Chrysler | GMC | Frietghliner truck | Toyota | Suzuki | Volkswagen | Mack | Dodge | Jeep | Acura | Chevy | Ford | Hino | Honda | Hummer | Hyundai | Isuzu | Kia | Lincoln | Mazda | Mercury | Mini Cooper | Mitsubishi | Navistar | Nissan | Peterbilt | Pontiac | Porsche | Saab | Saturn | Scion | Smart | Suzuki | VW | Volvo | Westrenstar
We provide special care for the following vehicles: BMW auto glass | Mercedes auto glass | Audi auto glass | Cadilac auto glass | Buick auto glass | Infiniti auto glass | Jaguar auto glass | Landrover auto glass | Lexus auto glass and Subaru auto glass.
Schedule an Appointment to Have Your Auto Glass Professionally Repaired at Our Newmarket Facility.
One of Our Professional Auto Glass Technicians Will Come to Your Location.