Windshield Replacement Bradford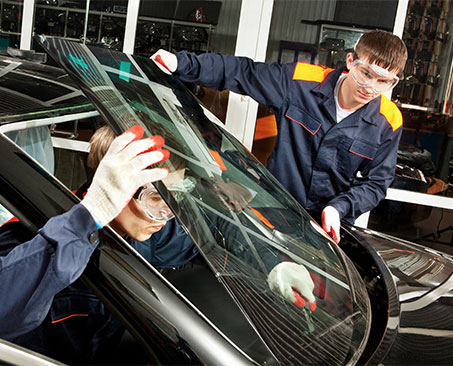 Nowadays, windshields do a much better job than the ones that were originally intended to protect drivers from dirt, bugs and dust. They need to. Today's vehicles are much faster than the older jalopies of yesteryear and the laminated safety glass in today's trucks and cars protects the occupants from serious injury in the event of an accident or rollover.
MRM Auto Glass has you covered when you need Bradford windshield replacement services. In fact, if our coverage was a baseball diamond, we'd have every bag covered with a great service to keep you and your family safe on the nation's highways and byways.
First base
We know how important it is to make sure everyone understands safety and quality when it comes to the right kind of laminated safety glass. That's why our first base players know when OEM glass, or Original Equipment Manufacturer auto glass is best and when an after market variety will get the job done. Both need to comply with government standards. Our team understands the importance of using the right combination of primers with urethane and how long we need to let everything cure regardless of the type of auto glass we are working with.
Although both types of Bradford windshield replacement glass work in well in different circumstances, OEM style windshields are produced from original equipment style tooling so they have an upper edge.
Second Base
Having the right players on the team is an important part of our successful Bradford windshield repair services. MRM Auto Glass is proud of our technicians who are well versed in both customer service and all the latest innovations when it comes to windshield replacement. These members of our squad have the experience to understand all the safety issues involved in installing your windshield properly and perfectly.
Everyone on the MRM Auto Glass team has years of experience and has come up through the ranks under the watchful eye of a seasoned technician that went before them.
Third Base
The other advantages we offer round out a professional Bradford Auto Glass Replacement infield. When you decide to turn over your windshield replacement job to us, you get the advantage of top-quality work that will restore the structural integrity of your windshield. Our efforts also provide much-needed optical clarity for any damaged areas that improves your safety.MRM Auto Glass is your one-stop solution for all of your Bradford windshield replacements needs. Why not get in touch with us today?

OVER 5
Chips and cracks may not seem like a big issue in your windshield until they become one. We are your Bradford auto glass crack repair specialists with the highly qualified technicians who use all the innovative techniques so a crack won't interfere with your field of vision and compromise your safety.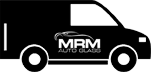 Free Mobile Service
We understand that Bradford windshield repair and replacement services should go above and beyond to make sure everyone stays safe while they are operating a motorized vehicle. That's why we offer a mobile service that will come to you so you don't need to compromise your safety.
Special Care Windshield Replacement Service
We always take full care of our customer's vehicles brands like: Jaguar | Chrysler | GMC | Frietghliner truck | Toyota | Suzuki | Volkswagen | Mack | Dodge | Jeep | Acura | Chevy | Ford | Hino | Honda | Hummer | Hyundai | Isuzu | Kia | Lincoln | Mazda | Mercury | Mini Cooper | Mitsubishi | Navistar | Nissan | Peterbilt | Pontiac | Porsche | Saab | Saturn | Scion | Smart | Suzuki | VW | Volvo | Westrenstar
We provide special care for the following vehicles: BMW auto glass | Mercedes auto glass | Audi auto glass | Cadilac auto glass | Buick auto glass | Infiniti auto glass | Jaguar auto glass | Landrover auto glass | Lexus auto glass and Subaru auto glass.
Schedule an Appointment to Have Your Auto Glass Professionally Repaired at Our Newmarket Facility.
One of Our Professional Auto Glass Technicians Will Come to Your Location.